Blue Room Innovation prepares a Masterclass focused on blockchain applied to the marine sector
Next 10th of march it will take place the Masterclass: Blockchain applied to Marine Industry. It will be organized by The Scottish Enterprise, hand in hand with the OPIN network (Ocean Power Innovation Network) and will trust in Blue Room Innovation to prepare the agenda of the day, the contents, as well as the presentation.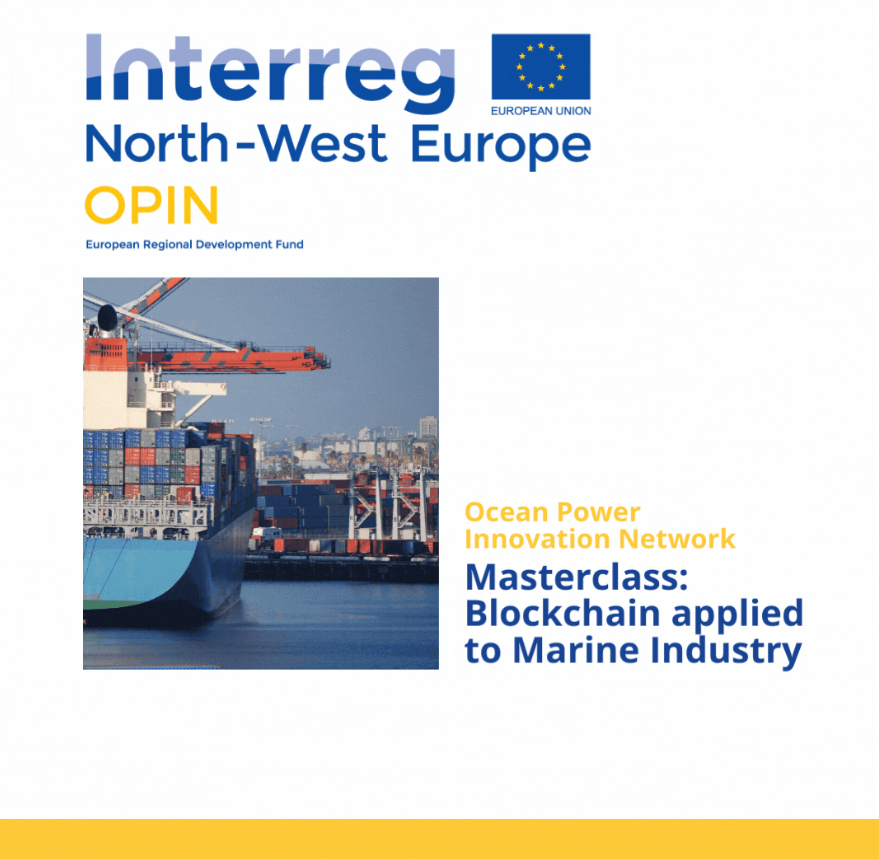 Online Agenda 10th march
09:00-11:00 (BST) / 10:00-12:00 (CEST)
The Masterclass will focus on the benefits of blockchain for marine waste management and enhanced circularity enabled by its unique technological advantages of immutability and transparency for traceability in the marine industry.
The key is to grasp the collective nature of blockchain, circularity, and the many players in the marine industry to build valuable automated solutions on top of the core features of blockchain to make the most of MARPOL waste, avoid marine waste dumps by ships, make the most of the waste by circular practices, and explore renewable energy.
The conference will be complemented with an explanation of blockchain use cases applied to the marine sector and will end with a 1 to 1 session for all participants who wish to convey doubts to the speakers or discuss the application of blockchain to their company or sector.
All participants will receive a link to connect on the Zoom platform a few days before the event.
More about organization:
Scottish Enterprise: Scottish Enterprise is Scotland's national economic development agency and a non-departmental public body of the Scottish Government.
OPIN (Ocean Power Innovation Network): OPIN is a cross-sectoral collaborative network that aims to accelerate the growth of the ocean energy sector and its supply chains across the partner regions of Ireland, the UK, Belgium, France, the Netherlands and Germany.
Find us!
Cristòfol Grober 4, local 35
17001 - Girona
Gran Via Carles III, 98 planta 10
08028 - Barcelona