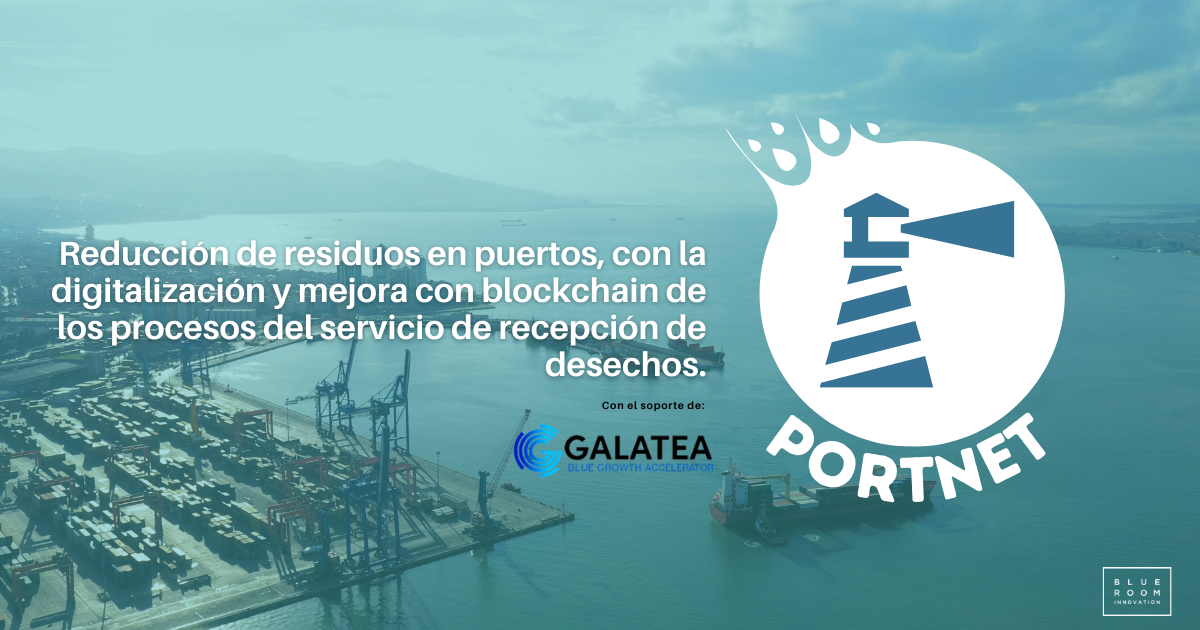 PORT-NET, the solution for waste management in ports with blockchain technology, has obtained the support of the GALATEA accelerator.
The Blue Room Innovation team has been working on developing solutions to contribute to Green Ports. One of them is Port-Net, a project that wants to help improve waste management in ports.
All this thanks to the digitization with blockchain technology, which allows to achieve greater traceability of waste and significantly reduce the times and efforts of the procedures of the waste reception service in ports, creating bases for the circularity of the waste that enters and leaves the ports.
In addition, Port-net pursues an environmental purpose, that of reducing the pollution of our seas thanks also to traceability and an improvement in document management and the connection between all the actors in the port ecosystem.
Port-Net proposes to digitize the entire process with a webapp / hybrid app and QR codes at various points in the waste reception processes, writing the form and trace data to a ledger (blockchain).
To date, the team has worked on the creation of the first designs and pilot tests of the smartcontracts that will allow the tracing of the entire process, thanks to the support of Autoridad Portuaria de Palma.
Thanks to GALATEA, Blue Growth Accelerator, it will be possible to continue advancing with the next phases of development that will allow increase the TRL or value of the solution and start future pilots in different Spanish ports.
GALATEA is an european project (Grant Agreement n°873026) which aims to support high impact projects led by SMEs. Allowing the beneficiaries of the aid to finance the development of ideas or projects addressing the challenges: Smart Ports, Smart Shipyard.
After a detailed presentation of your technology, value proposition and business plan, Port-Net has been one of the 14 projects selected among the 76 presented, being also the only one that provides a solution blockchain for the management of waste in ports.