Blue Room Innovation and the company Ideas Mediaambientales agree to collaborate on traceability projects for the circular economy.
The adoption of technology to improve environmental indicators and, thereby, protect and care for the planet, is one of the points of interest that has fostered collaboration between Blue Room Innovation and Ideas Medioambientales.
Blue Room Innovation has specialized in product and waste traceability using blockchain technology with the aim of promoting and ensuring the circularity of supply chains. It is known that this technology is a great ally for the registration and traceability of environmental assets. Its characteristics make it ideal for creating immutable and transparent records of environmental assets such as carbon emissions rights, renewable energy certificates, and carbon offset credits. This allows for the verification of the authenticity and ownership of these assets, preventing fraud and ensuring that the associated environmental benefits remain intact.
Knowledge about the mentioned environmental assets is crucial for creating digital products that truly meet the demands of the industry. Therefore, with the aim of generating useful solutions for the manufacturing and recycling sector, Blue Room Innovation has initiated a collaboration with the Albacete-based and national company Ideas Medioambientales. Ideas Medioambientales has years of experience in projects related to waste management, carbon footprint calculation, and water footprint assessment. Additionally, their multidisciplinary team of professionals conducts socioeconomic impact studies, stakeholder identification and characterization, local employment strategic plans, and industrial value chain analysis, among other tasks.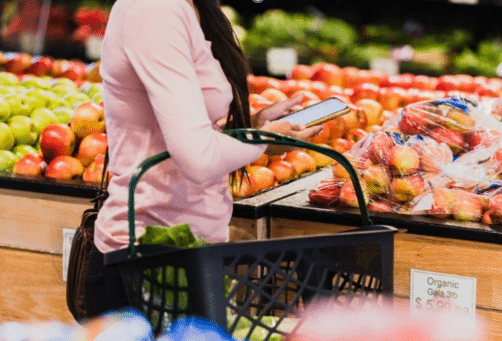 As of today, both companies are in the process of defining the various actions that will be carried out within this collaboration. One of the areas of exchange and future joint work is the development of the Digital Product Passport and Digital Waste Product Passport that the Blue Room Innovation team is working on using the blockchain network. CircularTrust.
The purpose of a product passport is to gather data about the product itself and its supply chain to make information available to all stakeholders, including consumers. Some data that can be included in the passport may include the origin of materials, recycling processes, potential repairability, or sustainability indicators such as carbon footprint. This way, consumers can better understand the products they use and their impact on the environment. This increased availability and traceability of data aim to facilitate the transition to a circular economy.
It's a pleasure to be able to bring professionals and experts from the environmental consulting sector into the project and continue to build an ecosystem to lead the transition towards a circular economy. It's time to put technology at the service of sustainability! Welcome to a great collaboration ecosystem!
Find us!
Cristòfol Grober 4, local 35
17001 - Girona
Gran Via Carles III, 98 planta 10
08028 - Barcelona