How to create a wallet in Metamask
For many projects developed on blockchain technology it is necessary to have a cryptocurrency wallet. MetaMask is one of the leading wallets of cryptocurrencies, and seeks to be the gateway to the world of Web 3, decentralized finance and NFT.
MetaMask is a plugin for the browser that serves as an Etherum wallet, and installs like any other regular plugin. Once installed, it allows users to store Ether and other tokens ERC-20.
How to install MetaMask
Installing MetaMask is quick and easy, it won't take you more than 5 minutes. These are the steps to follow:
1. Get the MetaMask wallet
You can download it on Google Play or Apple Store to use it from your phone. If you want to use it in browsers like Safari or Firefox you can get it on the web http://metamask.io/
2. Install the MetaMask wallet
Once downloaded, you will only have to click on the browser extension or enter the wallet through the access created on your phone. click the button Get Started.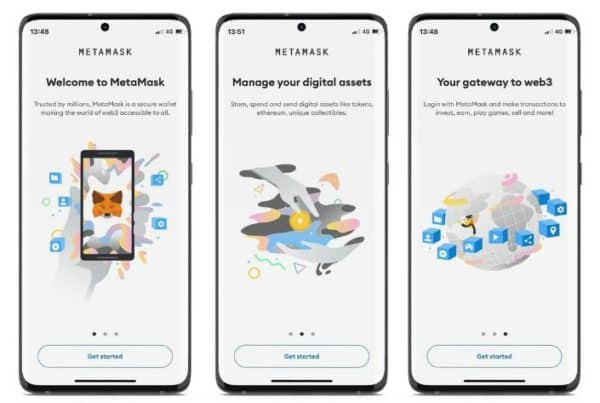 3. Create a wallet in Metamask
You can import a wallet or create a new one. To create a new wallet you must click on Create New Wallet and accept the different conditions.
4. Create the password for the wallet
This step is the same as you are used to creating a password and confirming it by typing it again.
5. The backup passphrase
There is no entity that can help recover the password of the wallets. To recover the wallet, a phrase is generated with random words that you must rewrite if necessary. Keep this phrase well for the future.
6. Confirm the passphrase
To ensure that the secret phrase has been written down, it is requested to write the words in the same order that they were shown in step 5.
Once this is confirmed, the wallet is finally created in Metamask.
Find us!
Cristòfol Grober 4, local 35
17001 - Girona
Gran Via Carles III, 98 planta 10
08028 - Barcelona