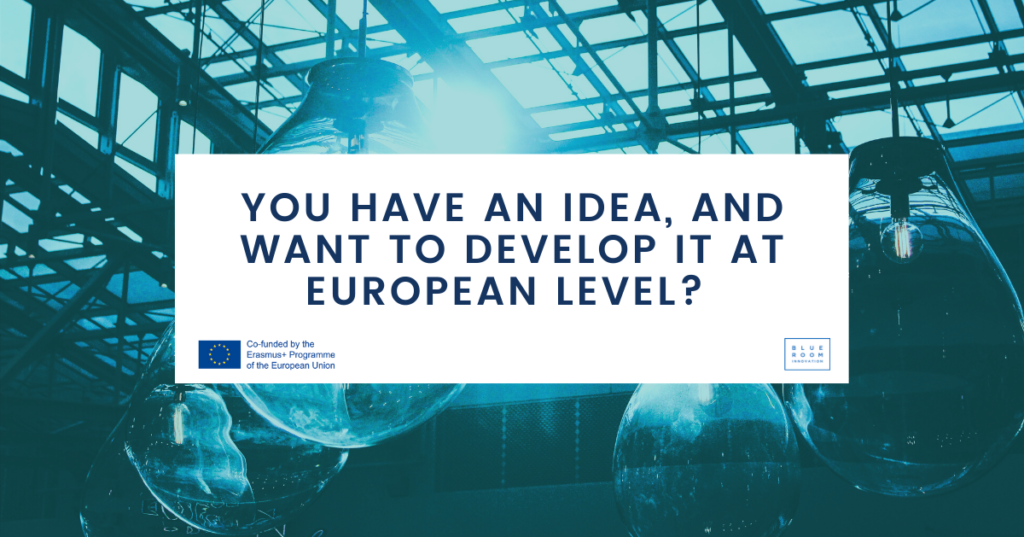 Calls for Erasmus+ program 2021-2027 2021-2027
Erasmus+ is the European Union (EU) program that supports projects and any entity related to education, training, youth, and sport. This program offers opportunities for economic aid for cooperation in all the aforementioned areas, both between European countries and associated countries from all regions of the world.
Private companies, public entities, NGOs and educational and training centers can apply for the aid of these calls to carry out their projects, which must be focused on one or more of the following areas:
Environmental sustainability

Inclusion and diversity

Digital transformation
The new 2021-2027 Erasmus+ programme has been launched. The new programme will be much more inclusive than the current one and is expected to triple the number of participants, bringing them up to 12 million people. It will cover not only higher education, but all levels and types of education and training, which is reflected by the kept label "Erasmus+".
It will be provided with a substantial budget of EUR 26.2 billion which constitutes a significant increase compared to the amount for the current programme. 83% of the total budget will be allocated to activities in the field of education and training, 10,3% to actions in the area of youth and 1,9% to sport-related activities.
How to apply for the Erasmus+ 2021 program?
There are multitudes of ways to participate in an Erasmus+ project. From proposing a project to being able to join Erasmus+ projects that are looking for partners to be carried out. You can see them all here in the Call for proposal of the 2021-EAC / A01 / 2021.
To apply, the first thing you need is to propose an initiative aligned with the framework of the Erasmus + calls.
One of the conditions of most Erasmus+ projects is that to be carried out, an international consortium of at least two-three partners from different countries is required.
At Blue Room Innovation we are experts in Erasmus+ programs.
Do you want to present an education, training, youth, or sport project related to sustainable development, inclusion and diversity or digital transformation?
Blue Room Innovation can assess your project, find the most suitable partners for your consortium and prepare the proposal to submit before deadline. In addition, we aim to be part of your project, as a technological partner and innovation advisor. Being experts in digital platforms and blockchain with wide experience in different Erasmus+ and other European projects we will be a strong asset for the project. Main line actions where we can provide our expertise.
1. Cooperation Partnership:
Minimum 3 partners from different countries
Budget: 120.000 EUR – 400.000 EUR
Duration of the project: 12 – 36 months
Deadline: 20 may
2. 2. Small scale partnership
Minimum 2 partners from different countries
Budget: 30.000 EUR – 60.000 EUR
Duration of the project: 6 – 24 months
Deadline: 20 may
3. 3. Alliances for Education and enterprises
At least 8 Programme countries and involve at least 12 full partners..The partnership must include at least least 5 labour market actors and at least 5 education and training providers (VET and/or HEIs) as full partners.. There should be at least one HE institution and one VET provider involved as full partner in each proposal.
Budget: 1 million EUR (2 years project) – 1.5 million EUR (3 years project)
Duration of the project:2 or 3 years
Deadline: 7 september
Do you want to make your project real? You are on time!
Fill out this form and we will contact you.