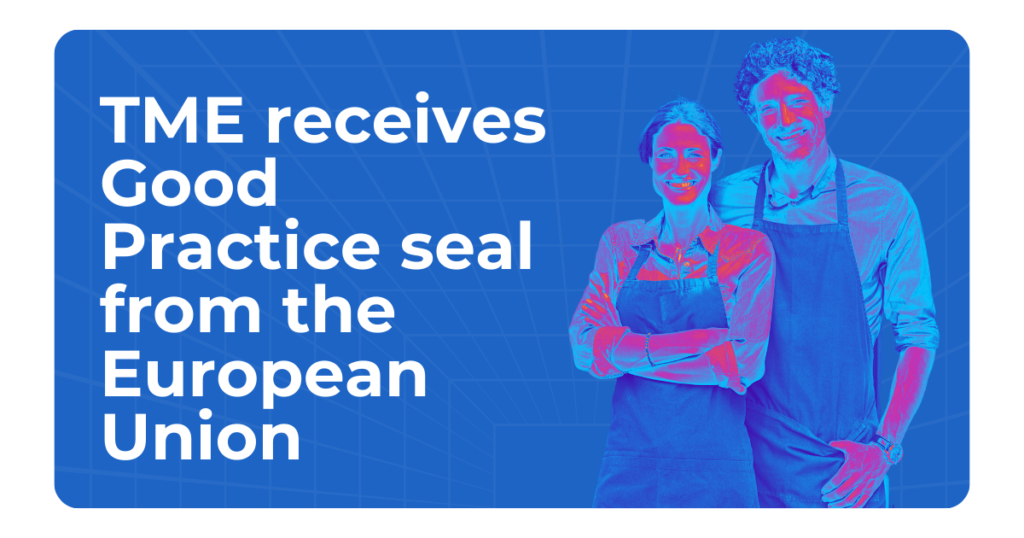 Today we celebrate the success and closure of the project The Missing Entrepreneurs! An Erasmus+ project with the aim of promoting inclusive entrepreneurship and digital transformation of businesses. Throughout the project, we have provided training and capacity-building programs to eliminate barriers and inequalities faced by entrepreneurs from underrepresented groups.
We are thrilled to announce that the project has received a highly positive evaluation, scoring 97/100 and being recognized as a "Good Practice". The criteria established by the European Commission regarding relevance, overall quality of implementation, impact, and dissemination of project results were taken into account for this final evaluation.
Our participation in the project
As technological partners of The Missing Entrepreneurs, in Blue Room Innovation we have played a fundamental role in the development of the training platform for entrepreneurs. Thanks to our extensive experience in the field of innovation and digital transformation, we have created a tool that has been key to the success of this initiative.
The platform provides entrepreneurs with the skills and resources necessary to overcome challenges and seize opportunities in the current business environment. In other words, it helps individuals develop their business through online courses in the following areas: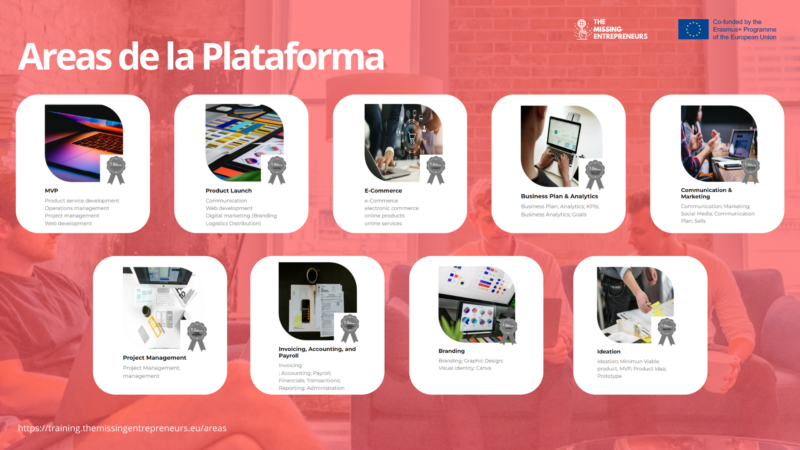 On the other hand, the courses help deepen the entrepreneur's knowledge and put it to the test through a final quiz. Each study area is associated with a digital badge that is obtained upon successfully completing the quiz. If the user manages to obtain all the area badges, they receive the coveted Final Badge of The Missing Entrepreneurs Course. This recognition demonstrates dedication and competence in the business field.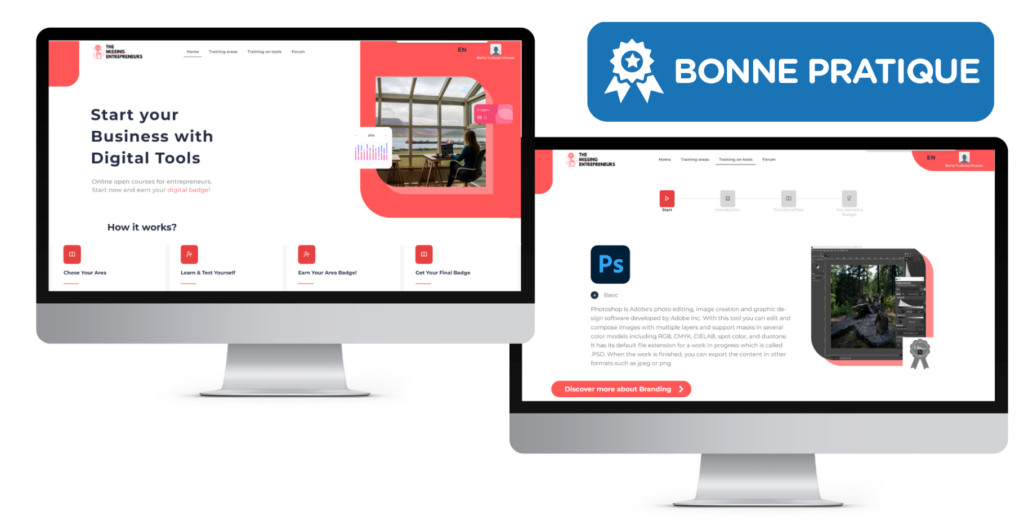 We are proud to have contributed to the promotion of entrepreneurship and business equality through our technology. This badge is a recognition for the project as it has driven and contributed to the promotion of inclusive entrepreneurship and digital transformation of businesses. Let's continue moving forward together towards an entrepreneurial and digitally inclusive future!
Do you want to expand your knowledge in entrepreneurship? Don't hesitate to take advantage of this opportunity to enhance your skills and knowledge!
Visit The Missing Entrepreneurs platform https://training.themissingentrepreneurs.eu/
Find us!
Cristòfol Grober 4, local 35
17001 - Girona
Gran Via Carles III, 98 planta 10
08028 - Barcelona