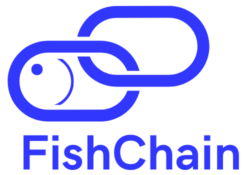 Blockchain technology to improve direct and sustainable trade in the fishing sector
We trace the quality associated with the origin of the fish, from its fishing in the boats, to its sale at the auctions of the fish markets. To do this, we incorporate the data into the blockchain network and provide the final consumer with an access point through QR.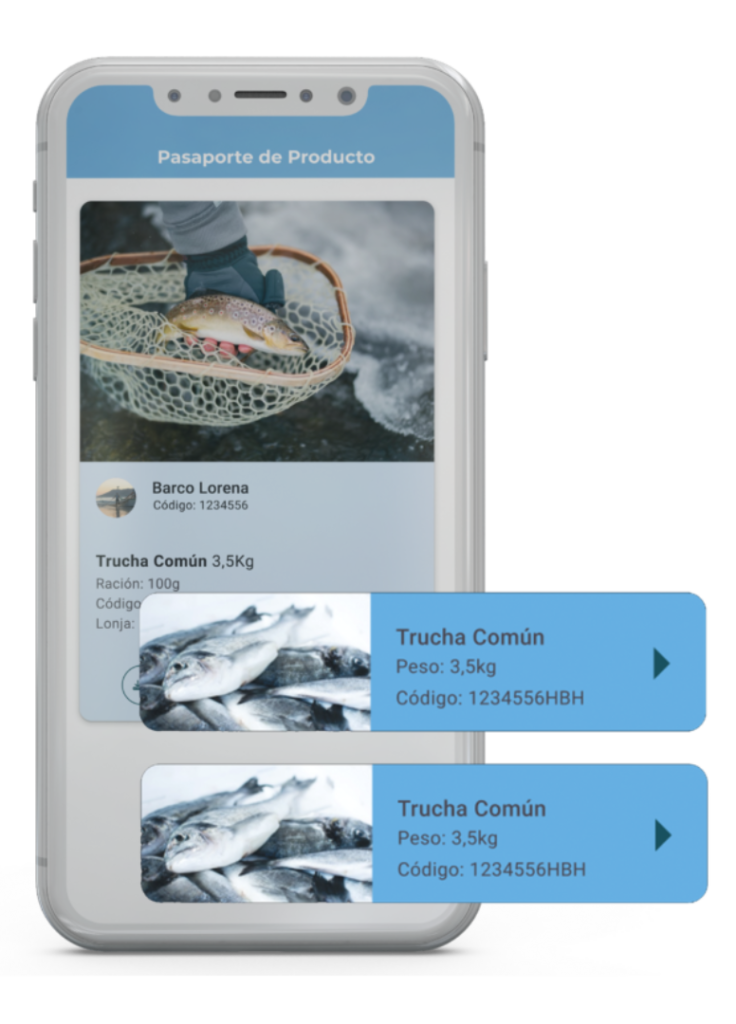 Date
From 2022 until the present date
What do we do?
Development of a blockchain ecosystem in which to trace the route of the fished pieces, incorporating data from the fishing boat, the fish market and the transport of the product to the restaurant where it is consumed.
Technology
Blockchain, Product Passport, NFC tags, Tokenization
Challenge
The project seeks to develop a system based on blockchain technology to track the quality and origin of fish from fishing to sale at auction. The objective is to improve product quality, recognition for fishermen and promote trust and local and sustainable consumption in port markets.
Solution
The solution allows the fisherman to register data such as the type of boat, date, species and sustainability certifications. Then, the market carries out the auction and also records the data, including price and buyer. FishChain records all this data on the blockchain, providing detailed information about the fishing, and through smart contracts, turns the product into a DEX token that allows the end customer to verify the authenticity and quality of the purchase through unique QR codes.
Access Point for fishermen
The different actors that incorporate data into the blockchain network will have an application through which to enter information about the catches or the auction process.
Tokenization of the pieces
Each piece is associated with a token that incorporates all the data collected by the fisherman and in the market, thus generating a digital twin of the catch.
Application for customers
Customers access the data on the piece they are consuming through a QR that links directly to the information available on the blockchain network.
Application for restaurants
Restaurants can access the list of items they have in their establishment. This list is always updated from the moment the order is received and gives access to the information of each one of the pieces.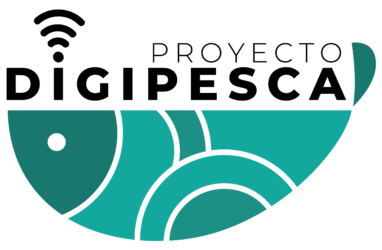 Digipesca Project
The Fischain pilot tests are carried out within the framework of the Digipesca project, which develops tools for the digitization and valuation of fishing in the Mediterranean in order to:
Digitization
Promote the Digitization of the fishing sector in the Mediterranean, based on different technologies such as the application of Artificial Intelligence (AI) or the Internet of Things (IoT).
Results
Communicate and transfer the results of the project among all the agents involved, through communication actions and transfer of results.
Commercialization
Explore and promote new systems and strategies to improve the marketing and valuation of fishery products in the Mediterranean.

Más Proyectos Sostenibles
Blockchain - IA
CircularTrust
Blockchain - IA
CircularPort