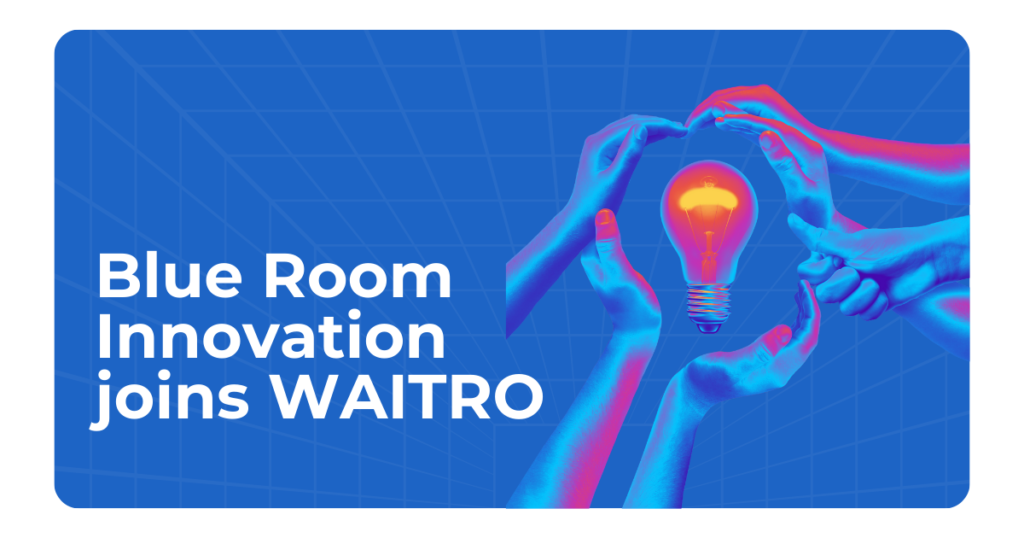 Blue Room Innovation joins WAITRO
The World Association of Industrial and Technological Research Organizaton.
We are happy to announce that we are now part of WAITRO (The World Association of Industrial and Technological Research Organization).
WAITRO is an independent, non-governmental and not-for-profit association founded in 1970 under the auspices of the United Nations. WAITRO brings together science, technology and innovation stakeholders, including research and technology organizations and research universities, on an international scale and provides a mechanism for its members and partners to connect, partner, share, inspire, and multiply their contributions to solve global challenges and contribute to the UN Sustainable Development Goals.
WAITRO is constituted by members from more than 45 countries and more than 45000 researchers. All of them working in more than 100 projects. Its mission is to foster innovation and drive sustainable development by empowering member organizations and facilitating collaboration across borders and boundaries. It seeks to be a global innovation ecosystem, in which research and technology organizations (incl. universities) collaborate, share knowledge, develop, and disseminate innovative technologies in partnership with the private and public sector to deliver sustainable impact to societies and economies.
We look forward to sharing experiences and collaborating with WAITRO members to pursue the challenges of the 2030 agenda together! agenda 2030!
Find us!
Cristòfol Grober 4, local 35
17001 - Girona
Gran Via Carles III, 98 planta 10
08028 - Barcelona