OLEA a digital art project by Solimán López
Solimán López is a leading digital artist in Spain, from Blue Room Innovation we have had the opportunity to work with him in the technological development of his OLEA project.
The technology of OLEA
The olea project, is the creation of a non-expandable token which it Smart Contract is synthesized and produced as a DNA molecule. This molecular synthesis of the code is introduced into olive oil, and with this new liquid, Solimán performs the different NFTs both in video format and digital structures, sculptures...
OLEA is an innovative project within digital art, because it links one of the oldest industries, agriculture, with one of the newest, blockchain technology and unique digital assets. The NFTs of this project, being linked to physical works of art, facilitate the traceability and transparency of the works of the creators. In addition, they will serve as a certificate of ownership and authenticity of the same.
Blue Room Innovation experts in innovation, technology solutions and blockchain, have developed the tokenization of the OLEA project. Providing our knowledge of the use and deployment of non-expendable tokens to perform OLEA NFT.
The past, present and future of OLEA
Solimán wanted to start this project with the launch of 250 NFTs. With the purchase of one of these, in addition to acquiring the digital asset (1 OLEA), the OLEA GENESIS part corresponding to the NFT was acquired. These pieces were physical, and contain the oil that incorporates the DNA molecule, which is also identified in the corresponding token.
During the last years OLEA has been promoted in various events and exhibitions that have given voice to this new digital art. In the future, Solimán and his team are looking for the technology applied to this project to be used worldwide in the agriculture sector.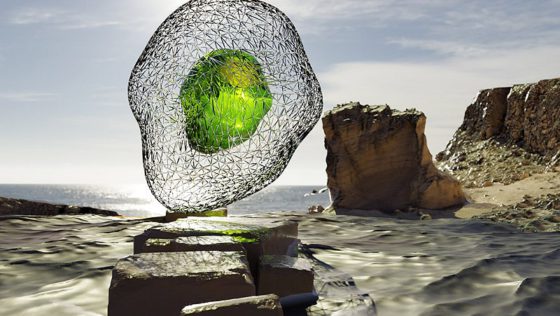 We can say that OLEA is a clear example of how blockchain technology can open new horizons and how this can demonstrate the ownership and authenticity of digital assets. In addition, this project allows us to observe how a conceptual vision can be applied to a world based on speculation, technology and data storage.
See the OLEA White Paper:
Find us!
Cristòfol Grober 4, local 35
17001 - Girona
Gran Via Carles III, 98 planta 10
08028 - Barcelona