PORTWASTE a project of Blue Room Innovation and Navozyme
Ship-generated waste, such as oily waste, waste water and garbage, it implies a major threat to the marine environment. The current legal framework setting the standards for ship-generated waste is Directive 2000/59/EC. This directive causes administrative costs; a significant part of these is unnecessary and is due to the inefficiency of the system. There is also an environmental problem with waste management, its traceability and the low rate of recycling experienced in all sectors (including the port).
The PORTWASTE project
PORTWASTE was created with the purpose of creating a blockchain platform that offers absolute traceability. From the port waste generator to its recovery in treatment plants.
Navozyme will provide its technological component N-SWAP. This has been tested in port environments for document management (through blockchain) of waste from Annexes I and V of the MARPOL protocol. This component traces the path of the waste from the ship's master until it reaches port facilities.
Moreover, from Blue Room Innovation we will contribute our WastePassport. A tool that allows converting waste lots into Composable Tokens (Fungible and Nonfungible) and obtain a double benefit:
- Use the unique characteristics of each batch of waste (non-fungibility) to trace its route from the port facilities to the treatment plant.
- Monetize the value that the waste acquires through its transformation and translate it into the natural token Circula (CIL). The token will allow to create a decentralized secondary market and in which DeFi tools can be applied to improve circularity. This improvement will take the form of converting waste into value and promoting its marketing (by reducing transaction costs and improving market transparency).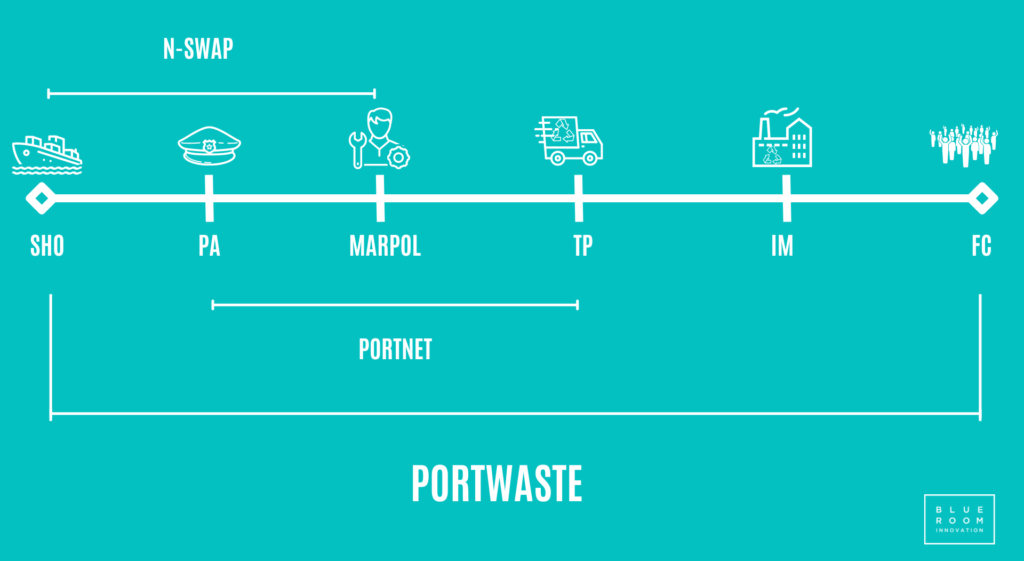 The combination of the two technologies, although synergistic, is subject to important industrial research tasks. All in cooperation with the Clúster Digital and the Ministerio de Industria. One of the final objectives of this project will be the creation of a blockchain, under the name of CircularTrust, where PORTWASTE will be deployed. CircularTrust will be interoperable, it will allow to work between N-SWAP and WastePassport but in turn to integrate other port software.
It should be noted that PORTWASTE aims to evolve the natural token Circula (CIL). This monetizes the value of waste based on a representative basket of market value. All this in order to create an instrumental token to create a market.
The impact generated with PORTWASTE:
1. It protects the marine environment by reducing waste (generated by ships) that is dumped at sea. This is possible thanks to the traceability of waste provided by blockchain technology.
2. It facilitates maritime operations by reducing the administrative burden on ports, port users and competent authorities, thereby reducing their costs.
3. Promotes the integration of blockchain to SMEs related to waste management. Which have no resources to implement this type of technology on their own. PORTWASTE will have Blockchain as a Service functionalities where ad hoc integrations will not be required, drastically reducing deployment costs.
Socios del proyecto: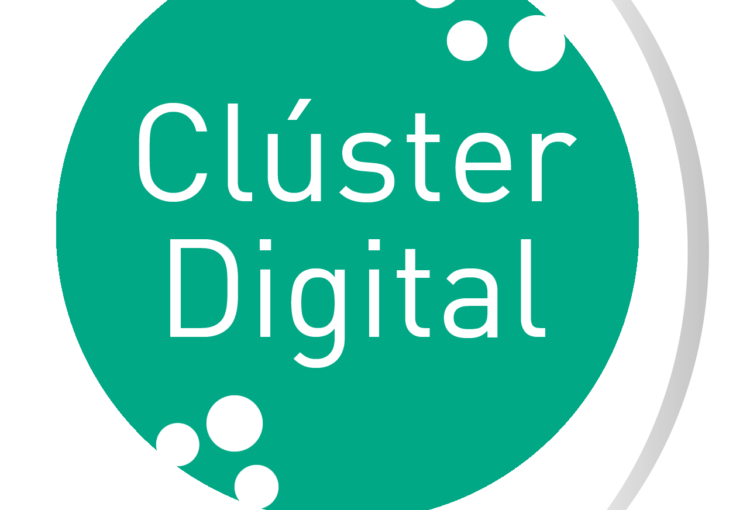 Find us!
Cristòfol Grober 4, local 35
17001 - Girona
Gran Via Carles III, 98 planta 10
08028 - Barcelona