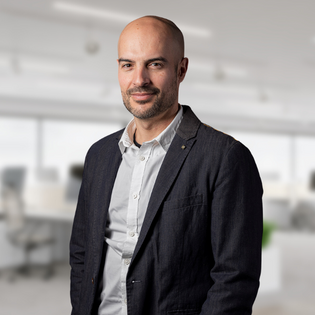 Victor Torres
Senior innovation consultant
Responsible for research and development projects, with extensive experience as a teacher and researcher at the University.
He has been a post PhD researcher at the University of Girona (Broadband Communications and Distributed Systems, BCDS), Visiting Professor at the Pompeu Fabra University (2008-2010) and Professor at the Polytechnic University of Catalonia (2010-2011), where he was a member of the Distributed Multimedia Applications Group (DMAG) (2003-2011).
He has a PhD in the Torres Quevedo program in digital preservation projects. He worked as director of R+D+I at the TECNIO Center EASY of the University of Girona, working on open innovation, blockchain and smart contracts.
He has been a technical coordinator and researcher in national and European research projects on open innovation, digital rights management (DRM), intellectual property rights, metadata, representation and distribution of multimedia content, security, distributed applications, social networks and recommendation systems in projects such as H2020 NIR-VANA, Eureka-Eurostars SOMA, FP6 AXMEDIS, FP6 VISNET-II, FP6 VISNET and other national projects.
Meet other members of our staff!