At Blue Room Innovation, we promote actively the open innovation boosted by digital means. To ourselves we apply the same principles of open and relationship-focused innovation supported by digital technologies.
What is Open Innovation?
OI is an emerging practice that is gradually being adopted by organizations. It takes advantage of the pervasive digital technologies to accelerate the speed of the innovation process to achieve the widest openness possible. Since the mid-2000s, significant progress has been made to support collaborative innovation processes with digital tools.
Organizations are willing and able to integrate OI practices into their vision of the future, with ways to manage innovation down to regular operations reaching and managing different levels of openness.
Blue Room Innovation is part of the Open Innovation Ecosystem of TheCircularLab of Ecoembes offering solutions related to the Citizen Awareness and Sensitization in the process of the digital and ecologic transition.
In this context we collaborate in a pioneering technology initiative with the aim to increase public awareness of recycling in Spain: "Recycling 5.0". A project that investigates new alternatives to mobilize citizens in recycling, using technology. Specifically, its purpose is to prove how technology can help citizens to recycle more and better, using incentives and gamification to achieve this goal. In other words, making our recycling habit "digital" and rewarded. Further info about the "Recyling 5.0" initiative.
keeping the environment safe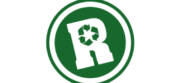 An Open Innovation Idea for the Circular Economy
The RECICLOS pilots the digitization of waste management focused on citizens´ participation, new technologies and incentive schemes. RECICLOS is a virtual reward token created to encourage RECYCLING to families with the incentives and awards as a mechanism to improve their behavior in the recycling. It combines new digital technologies recognizing and rewarding the families that do this task correctly, transparently, efficiently and effectively using blockchain technology.
Visit our RECICLOS communities! Pla de l'Estany, Sant Boi de Llobregat, Igualada, Granollers, Universitat Rovira i Virgili, Universtitat Politècnica de Catalunya.
Nir-vana is the most relevant open and connected network for European business development piloted on Enterprise Europe Network & SME associations.
Open Innovation Platform example 
Nir-vana is a great example of the digital transformation of businesses that adopt the modern trends in smart digital technologies.
We have co-created our own open innovation platform, NIR-VANA. Nir-vana is the most relevant open and connected network for European business development piloted on Enterprise Europe Network SME associations.
Working with NIR-VANA, enterprises can adopt the Open Innovation model, collaborate with an extended ecosystem of partners and more quickly incorporate emerging technologies into their operations to drive business transformation while minimizing risk.
Open innovation for companies and consultancies
Furthermore, we help understand why and how the open innovation can work for you.
We understand the complexity of the challenge for all kinds of business when innovating.
So, we apply our open innovation approach and connect you with experts from different areas.
Our approach is collaborative and relationship-based.
We use technological tools like NIR-VANA and always combine on- and offline services.